 Who We Are?
The purpose of the Algoocean is to provide greater technological solutions to growing list of clients such as startups, corporates, industrial businesses.
Algoocean has become a household name in Mumbai, but there's a brilliant meaning beyond the word "Algoocean". It is derived from two words,
ALGOOCEAN = ALGO + OCEAN
The word "Algo" is short for Algorithm, which means 'A set of rules to solve problem' and the second word 'Ocean' says that 'We have ocean of solutions'.
Our founder, Hitesh selected the name "Algoocean" because the meaning was deep and different. This implies our determination and dream towards solving real-world problems of the present and future with the power and knowledge of Algorithms.
We as a software organisation exists to solve our client's problem in an innovative way to drive the ultimate results.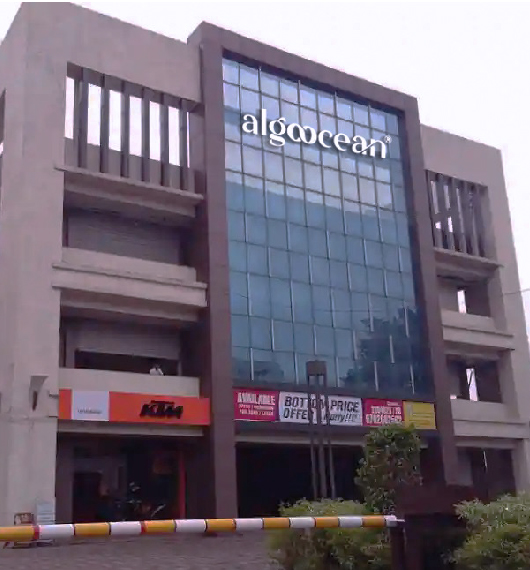 Meet Our Oceaniers!
We call ourselves "Oceaniers" to signify that, we go deep-down in the ocean to fetch and create the most suitable and customized solutions with right set of technology and perfect codes.
Our Oceaniers are driving forces behind our organization's success.
Our Oceaniers helps collectively to bring out the perfect combination of Creativity, Compassion and Culture.
We have 90+ Oceaniers dwelling in the ocean to solve your problem and offer the best solution to all your needs.
Our Journey From Baby Steps To Big Steps

Our Director, Mr. Mahesh Ahuja started an IT company, as a startup with 2 employees and 3 projects in-hand.

During this year, we got good offers from big brands.

We successfully crossed over the net profit of 25 lakhs with tedious efforts of our team and became IT arms of big companies.

This year Hitesh Ahuja joined as Intern developer and worked with our Director, Mahesh Ahuja.

In span of just one year, Hitesh did incredible work and he was offered a full-time job from Mahesh Ahuja, but he denied the offer as he was a college student struggling with time.

At this stage, we had grown to nearly 50 employees.

An organization with the strength of 50 employees is not only easy to manage, but also hard to get the most efficient work done by all the employees. Unfortunately, this year we faced losses because of wrong selection of our team and we were about to shutdown.

Hitesh Ahuja graduated in 2017 and he has a dream to start his own company after his graduation. He contacted Mahesh Ahuja asking for advice, and at that time Mahesh Ahuja narrated Hitesh that, they were facing losses due to lack of a good IT team and requested Hitesh to join them again. This time, Hitesh agreed. They planned to start a new venture with a new name, and they started "Algoocean". This was our golden age of change. Our future was awaiting.

Our company completely changed upside-down within just one year and all the credits goes to all the out-of-the box ideas, strategies and immense efforts of Hitesh Ahuja. We witnessed substantial growth to whole another dimension. We started making skyrocketing revenue and higher RoI. He reinterviewed all the employees and changed the whole process of recruitment and started hiring the right oceaners.

Amid the pandemic, we registered our company with the turnover of more than 1 million and turned into "Algoocean Technologies Pvt. Ltd." We also proved this pandemic to be our new opportunity to expand to health and logistics companies. We adapted to WFH culture without affecting our efficiencies.

Due to our performance and success, we started our 2nd branch located in Mumbai. We also got recognized by government and we were hand-overed valuable government projects.

Our future plan is to start an office in city of Banglore, India, which is also called as Silicon Valley of India.